Open Ecamm Live. Check the video and the audio levels (Window -> Sound Levels).
Close to the start of the service, click on the "Stream to Switchboard" button at the bottom of the screen.
Log in to https://cloud.switchboard.live/connect/.
Under Stream Status, be sure that the Status is showing "Receiving."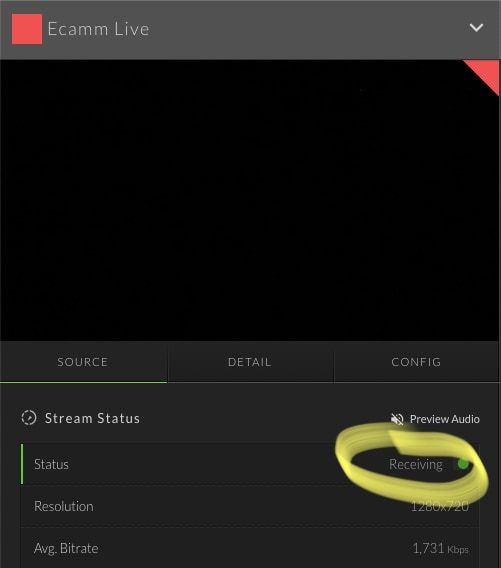 At 3:59, when the countdown starts, press "Go Live" on both the YouTube and Facebook destinations.

Immediately after the service ends, click on "Stop Streaming."