We're grateful for the greetings we received at the Inaugural Service of Liberty Grace Church.
Olivia Chow, Member of Parliament for Trinity-Spadina, attended the service and spoke eloquently of the role that the church can play in society. She presented us with this certificate: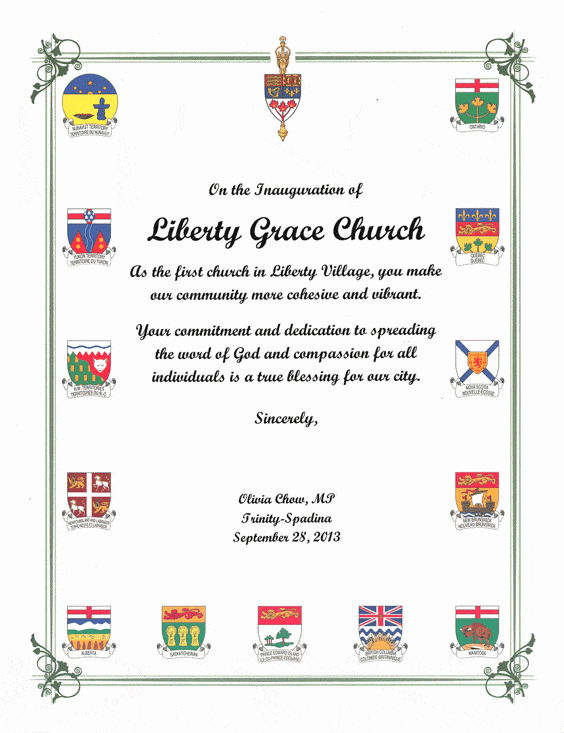 Mike Layton, Councillor for Ward 19 (Trinity-Spadina), sent this scroll: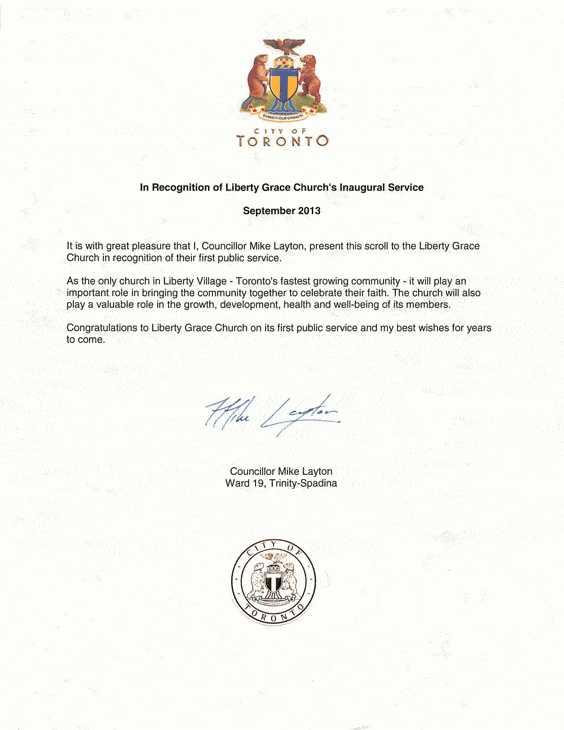 Todd Hofley, president of the Liberty Village Residents Association, sent these words:
We're grateful for these greetings, and for their work on behalf of our community.