Please join us in prayer for a couple of special events that are taking place.
Good Friday Service at Convocation Hall

First, please pray for our Good Friday service at Convocation Hall, University of Toronto on Friday at 7:00 PM. We are one of five churches meeting in the centre of the city to worship Christ as we think about the cross and all that it means.
I am speaking this year, and would especially appreciate your prayers. Previous speakers have said that there is something uniquely difficult about speaking at this event. Please pray for spiritual protection, and most of all, that I would clearly communicate the message of the cross. If you are in Toronto, please consider joining us.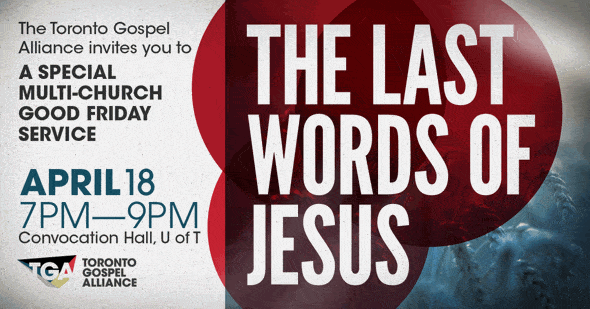 Special Directional Meeting on April 26

On Saturday, April 26, our church will be meeting in the afternoon. We will be considering what God has been doing so far, and making some mid-course adjustments to our ministry as a church. Please pray for wisdom and for God's leading during this important meeting. This is an important one! We really need your prayers.
Thank you so much for your support, and for your prayers!
Sincerely,
Darryl