The Opportunity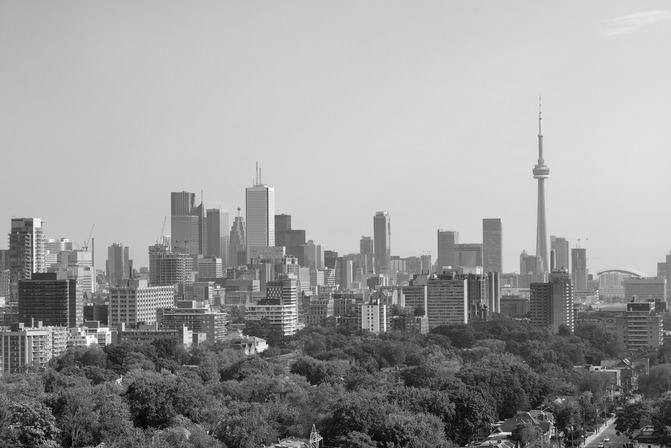 Toronto is the fourth largest city in North America, and the largest in Canada. The population of the GTA population is expected to grow to 7.45 million by 2031, with the population of Toronto to grow to 3 million.
If you've been downtown lately, you've seen the growth. The population of the downtown core has tripled, outpacing the growth of the suburbs. Nearly 50,000 condo units have been built, sold and occupied downtown (south of Bloor Street) since 2000. By the end of 2011, more than 90,000 additional condo units had been approved for construction, the majority in the downtown core. Yet many downtown communities lack an evangelical church of any kind.
Quick Fact: There are no Fellowship Baptist churches east of us for 11 kilometres. This 11 kilometres is the downtown core, one of the fastest growing sections of Toronto.
The Vision
Liberty Grace Church exists to transform Toronto to the glory of God by multiplying communities of Jesus-followers who declare and demonstrate the gospel. We are planting in Liberty Village, but have a vision to reproduce a series of neighbourhood churches in the downtown condo communities of Toronto.
It's not just about planting a church service. It's about preaching the gospel, not where Christ has already been named, lest we build on someone else's foundation. Our dream: "Those who have never been told of him will see, and those who have never heard will understand" (Romans 15:20-21).
Summary: We are not just planting a church service. We have a vision to take the gospel to the downtown condo communities of Toronto, where many have never heard it.
Year in Review
We built our Launch Team. A dedicated group of Launch Team members devoted countless hours to praying, studying, serving, and planning as we worked towards our Launch. We are so grateful for them. Three families moved intentionally into Liberty Village.
We served our community. We participated in numerous community events as we worked to build relationships in the community. As one community leader told us last summer, "You guys are everywhere!"
We launched our worship service. In late September, we held our first worship service. We've been pleased to see community members attending the service.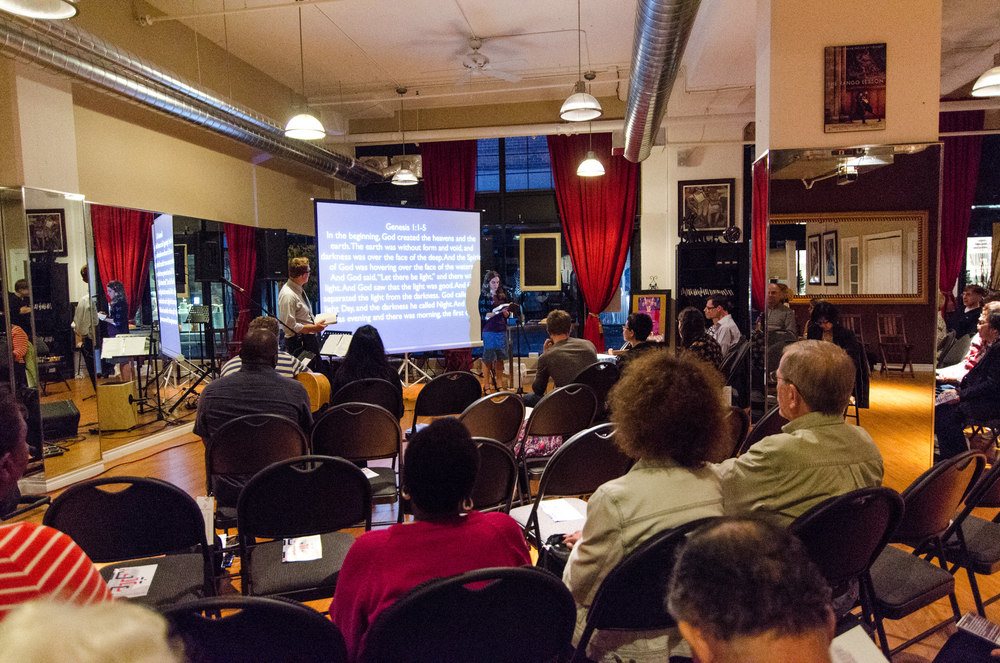 We shared the vision. We shared the vision with churches and individuals that God is raising up to partner with us.
A Note From a Community Member
There is an expression, 'you don't know what you've got until it's gone'… but I think it can also be said that 'you don't know what you need until you've found it' (or it's found you).
I began attending Liberty Grace Church in September 2013, at the grand opening. Although my personal experience with formal religion was quite limited I felt tremendous respect for both the Dash and Fullerton families, and I wanted to support their work to bring a church to our community.
I have been to various church services before, but the services at Liberty Grace have reached me in way that no other church service ever has before. Both Darryl and Nathan have a real gift for sharing the gospel in a clear and approachable way. Their teachings have opening my eyes and my heart to Jesus and fueled a hunger to learn and seek more and more knowledge and understanding.
I'm truly thankful that Liberty Grace is now a part of my life…
—Lori H.
Window into Liberty Grace Church
Praise Items
Praise God for faithful partners. We are so grateful for the individuals and churches that have committed to pray for us and to financially support us. We couldn't do it without them.
Praise God for a great Launch Team. One of our Launch Team members recently said, "We are honoured and glad to serve for the glory of our Lord Jesus Christ! And we are happy to be serving together with you, our Liberty Grace family." This captures the heart of those who are serving with us.
Praise God for changed lives. Darryl says, "My favourite moment in 2013 was sitting in a coffee shop with someone who started attending our services. She explained the gospel clearly to me and asked to be baptized. It doesn't get any better than that!" We had our first baptism in early 2014 with three baptisms.
Finances
In 2013 we took in $155,956 in income, and spent $171,323. Our shortfall was $15,367.
Our budget for 2014 is $204,000. This amount will not only help us get established in Liberty Village, but prepare to plant new churches in other condo communities in downtown Toronto.
2013 Income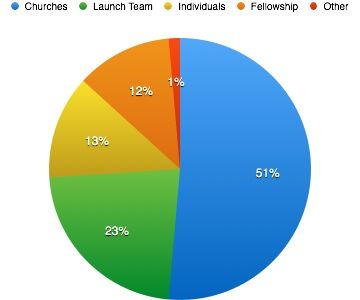 2013 Expenses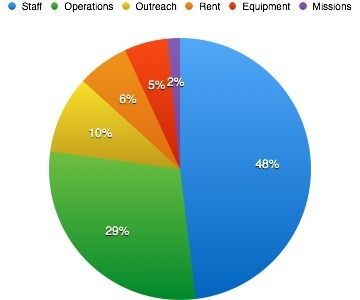 Prayer Items
Please pray for God to use us. Pray that we would be filled with his power, full of courage and joy, and ready to serve with all of our hearts. Pray that words may be given to us in opening our mouths boldly to proclaim the mystery of the gospel (Ephesians 6:19-20).
Pray for openness in the community. Pray that God will grant us favour, and that many will hear and accept the gospel.
Pray for more partners. Pray that God would raise up more workers (Luke 10:2) and people to stand with us financially and in prayer.
Thank you for praying! Please keep in touch by email (info@libertygrace.ca) or phone (647-361-7669). We appreciate your interest and support.