Lessons from a Venezuelan Church Planter
In early November I sat down to lunch with Ken and Mary Anne, church planters in a condo community in Caracas, Venezuela. While we ate, I learned about Ken and Mary Anne and their ministry. Someone told me that meeting them would be worth my time, and they couldn't have been more right.
Ken spoke of Jesus' words in John 4:37-38:
For here the saying holds true, 'One sows and another reaps.' I sent you to reap that for which you did not labor. Others have labored, and you have entered into their labor."
There is a difference between sowing and reaping ministry, explained Ken. Those who sow often do a lot of hard work, and don't see results. We all enjoy reaping, but you can't reap without sowing. "Just keep sowing," Ken said. "Sowing is making God known. It takes multiple, consistent sowing over many years." It also takes the preparation of soil. In Venezuela, it took years before they could even share the gospel with people. But the sowing paid off, and a church was planted.
Don't expect immediate results, said Ken. Stay faithful in sowing, and in time there will be a harvest. God is always at work.
I wish you could have joined me at that lunch. It seems that God has been reminding me a lot this past month what my job is, and what His is. I am not in charge of results. He has called us to Liberty Village to plant a church. I would love immediate results, and we are certainly seeing many encouraging signs. But our job is sowing. The growth is God's job:
And he said, "The kingdom of God is as if a man should scatter seed on the ground. He sleeps and rises night and day, and the seed sprouts and grows; he knows not how. The earth produces by itself, first the blade, then the ear, then the full grain in the ear. But when the grain is ripe, at once he puts in the sickle, because the harvest has come." (Mark 4:26-29)
We are thrilled to be in this great community, and see evidences of God's work all over the place. Please pray that we will stay faithful in sowing.
An Evening in Liberty Village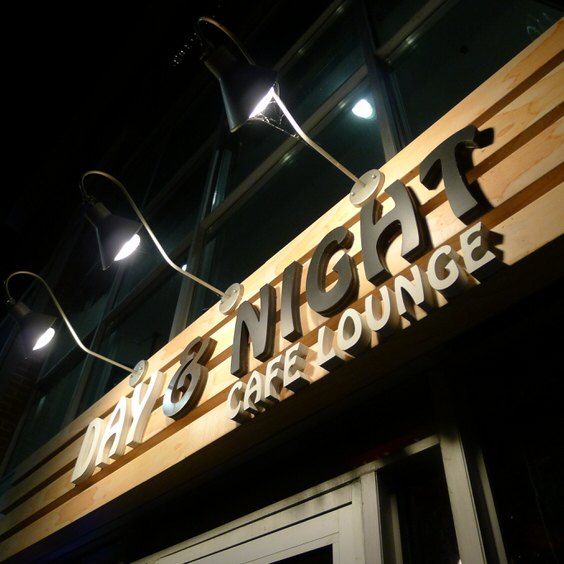 One evening a few weeks ago, a cafe closed for renovations. We stopped in a short time before closing to pick up some half-price food.
As a church, we emphasize living everyday life with gospel intentionality. What started as a cupcake run turned into a very interesting hour. Nathan, our apprentice, was playing board games with some new friends in the community. One of the community residents who has been attending our services began chatting with us. A friend of hers expressed her appreciation for our church. Another friend told us that we need to get into all the condos and tell the true Christmas story, but she advised us not to embellish the story as some churches do, but just stick to the Scriptures.
I wish I could tell you more about the conversations we had that night. We are so encouraged by the relationships that we are developing, and see all kinds of signs that God is at work right before our eyes. Please pray for these relationships, and for opportunities to share the gospel as we continue to live and work here.
Ministry Updates
We continue to meet on Saturday nights at 7 p.m. for our worship gathering. Starting November 23, we are meeting weekly. We have been studying the Gospel of John. We have a special Advent series planned starting today, covering the entire storyline of the Bible in four weeks, all as it relates to Christmas. We can't wait!
On Tuesday, December 17, we are taking a group to see Handel's Messiah performed by the Toronto Symphony Orchestra and Toronto Mendelssohn Choir. We are holding a dinner beforehand to talk about the themes of Handel's Messiah.
Partnering With Us
Thank you so much for partnering with us. Please continue to pray. Please also consider becoming a monthly financial partner. We have a significant way to go in raising the level of partnership so that we can continue to plant this church, and begin to work towards multiplication in the next couple of years.
We'd love to hear from you. All the best in the coming days as we prepare to celebrate the coming of our King!