Liberty Village: Toronto's Fastest Growing Community
Liberty Village is a former industrial and manufacturing area. In 2004, the east side of Liberty Village was a big pile of dirt. Now, just nine years later, it's home to some 5,000 people, with the population expected to double in the next year. It's also home to 500 businesses and 7,000 employees, including many of Toronto's leading creative thinkers and companies in high tech, arts, design, music and entertainment and multimedia businesses.
Liberty Village is exploding with growth. It has everything: grocery stores, restaurants, shops, and services. Until now, it has not had a church.
The Opportunity
The best way to reach new people in new communities is through the planting of new churches. Tim Keller writes, "The average new [church] will bring 6-8 times more people into the Body of Christ than an older congregation of the same size." Peter Wagner writes, "Planting new churches is the most effective evangelistic methodology known under heaven."
Our goal is to plant a church in Liberty Village. We come as missionaries: moving in, using our interests and talents to connect with our neighbours, creating and building relationships, and looking for opportunities to proclaim the gospel of Jesus Christ.
The Journey So Far

For the past year, we've been laying the groundwork for Liberty Grace Church. We've moved in, raised funds, registered as a charity, shared the vision, met with community leaders, participated in community events, secured meeting space, and gathered a Launch Team of over 20 people to assist us in planting this church. 16 people on our Launch Team now live in Liberty Village, which is an amazing answer to prayer.
In early June, we participated in the Liberty Village After-Work Party and the Liberty Village Art Crawl. We're also intentionally building relationships and using social media in this wired community.
What's Next?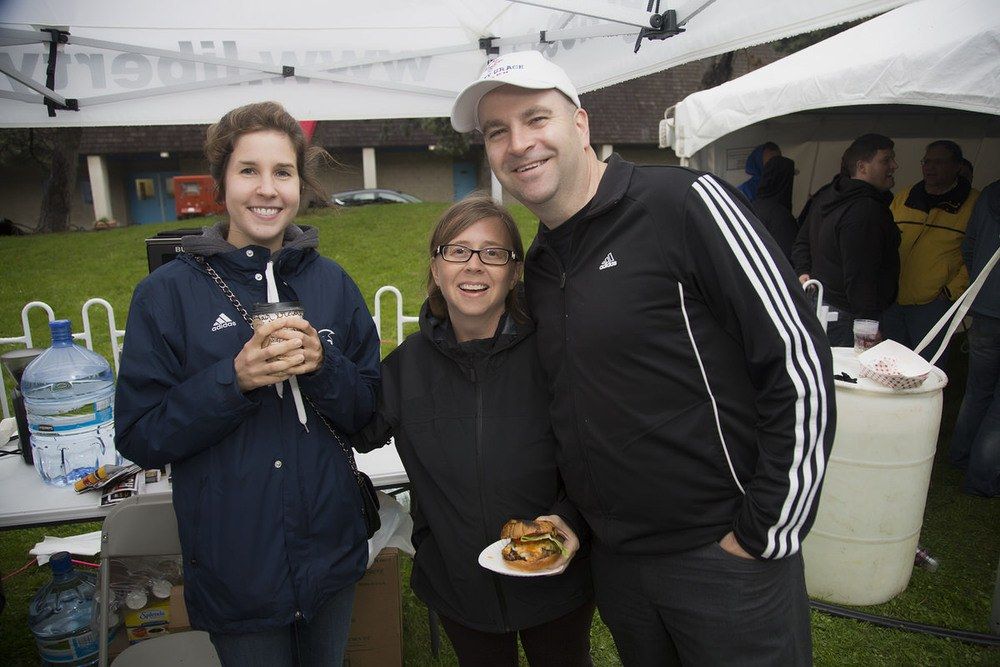 We're participating in the Liberty Village Farmers Market in July, August, and October.
We're holding three community BBQs in Liberty Village Park in June, July, and August.
We're running a Christianity Explored course in a local restaurant.
We're continuing to build relationships in the Liberty Village community.
We're targeting a public launch of Liberty Grace Church in late September.
You Can Help
There are two ways you can help:
Please pray. We are looking for at least 100 people who will commit to praying for us daily. If you would like to be on our prayer team, please contact us.
Please give. We require $350,000 in external funding between now and the end of 2015. To date, we have pledges for $83,000. In other words, our support level is currently at 24%.
This sounds like an unachievable goal, but when we break it down monthly we discover that it is within reach.
102 People Can Make a Difference
Would you consider becoming a financial partner? We need:
12 people to give $250/month
30 people to give $100/month
60 people to give $50/month
These funds will give us the resources we need to launch well this Fall, and to establish a strong work in Liberty Village. Regardless of where you are, you can be part of this ministry. Through your support, people in Liberty Village will hear the good news of Jesus Christ and His love for them. Thank you for making a difference!
We Love Sharing the Vision
We'd love to tell you more! We are excited about partnering with individuals, church boards, foundations, and congregations. We would love to meet with you! Please take a moment and let us know how we can connect.
Thank you for partnering with us as we work to advance the gospel in Liberty Village.