Liberty Grace in the Community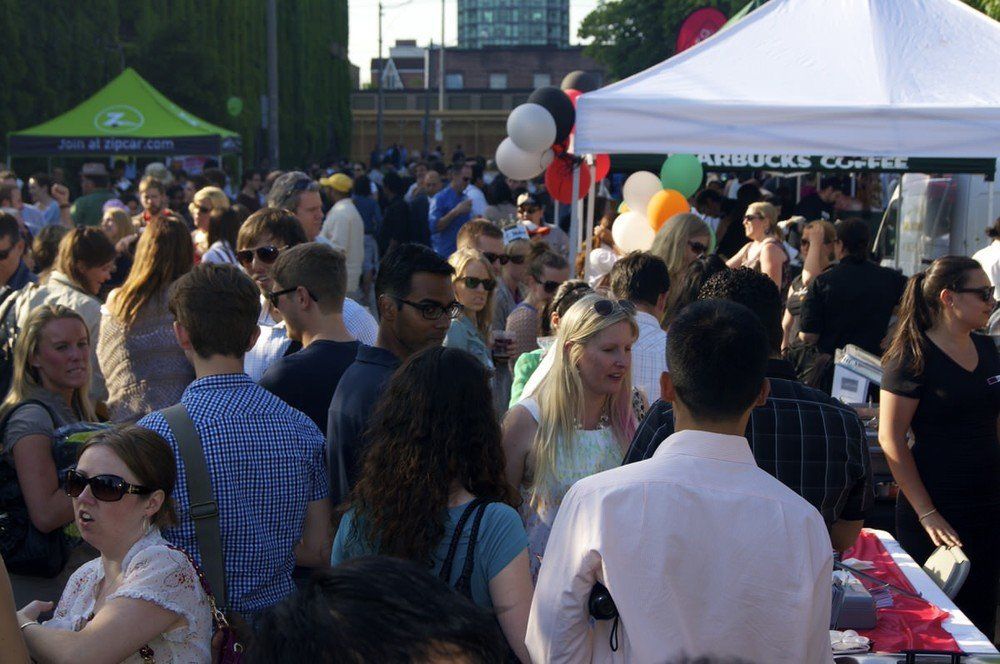 This is a picture I took last year of the Liberty Village After-Work Party, held in Liberty Village every June. This year's party is taking place on June 6, and we're going to be there. It's just one of the events we have going on in the community in the next few months:
We're sponsoring the Liberty Village After-Work Party on June 6
We're setting up a table at the Liberty Village Farmers Market on July, August, and October
We're holding three community BBQs in Liberty Village Park on June July, August, and September
Our goal: to build relationships with people in Liberty Village with an eye to serving and sharing the gospel. Please pray for us as we participate in these community events.
101 People Needed
We are so thankful for the generous partners who have come alongside us to help us plant this church. We are currently sitting at 25% support. If you have not already done so, would you consider partnering with us? We are praying for 101 people to join us by supporting us monthly:
12 people to give $250/month
30 people to give $100/month
59 people to give $50/month
These funds will help us with outreach and in creating ministries to serve the people who live here. We are praying that we will be able to reach full support this summer so we are well prepared for our launch in September.
Please visit this page to learn more. Thank you in advance for helping us make disciples in Liberty Village.
Please Partner With Us
Please pray for us. We need people to pray for this church plant, and we would be grateful if you add us to your prayer list and pray for us regularly.
Please consider joining us. We need good people who have a passion to help build a church community from the ground up, and to serve the wider community. Please contact me if you would like to join us, or if you know of anyone who may be interested.
Please partner with us financially. We are especially looking for individuals and families who will contribute monthly. In the life of an urban church plant, every dollar counts. Please prayerfully consider supporting this ministry that will pay eternal dividends.
You're always welcome to join us at one of our Launch Community meetings. Details are at libertygrace.ca.
We're so excited about what God is doing, and we appreciate your interest and support. Please keep in touch and let us know how we can pray for you.