Here's the first of our "Myth" postcards: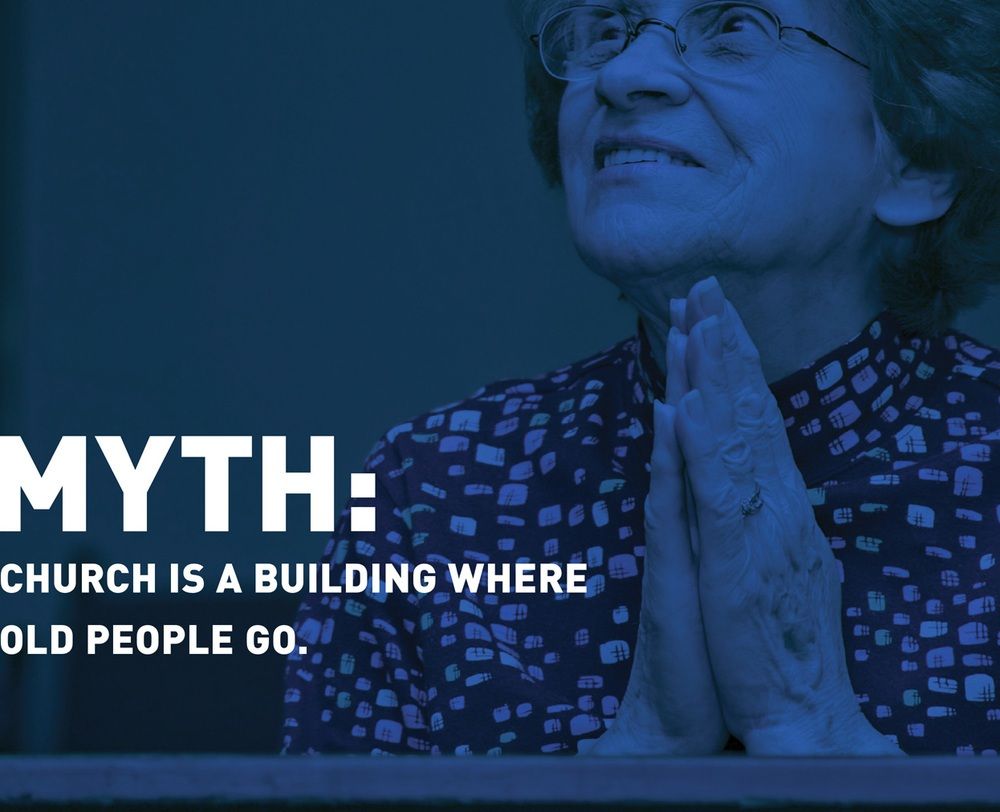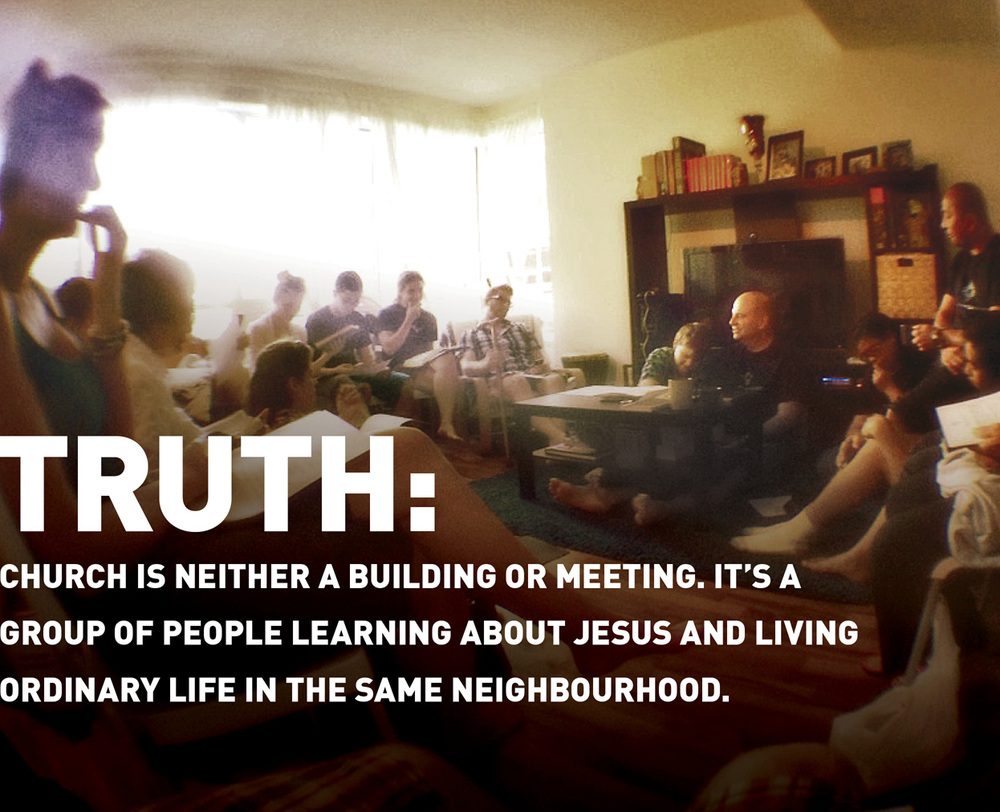 If you drive around Toronto, you'll see a ton of old churches. Many of them are in use today, but some of them have declining and aging congregations. Some of them are no longer used as church buildings, but are being converted into condos and lofts.
But here's what you don't see: Toronto is also full of new churches that don't have buildings, and many of these congregations are filled with younger people. These churches meet in school gymnasiums, community centres — wherever they can find space. Which brings us to three points:
Church is not a building. Sure, many churches have buildings, but churches are groups of people, not a bunch of bricks and mortar. The earliest churches met in houses. Today, many young churches start out in houses or rented facilities. Some churches, especially in urban settings, never own a building. That's completely fine, because a church is not about real estate.

Church is not a service. Some people think that church is something that happens on a Sunday morning or some other time of the week. But if church is a group of people, then it's much more than a meeting. Church is meant to be a group that lives life together, supporting, encouraging, challenging, and helping each other — kind of like a family, actually. Church was never supposed to be just something that happens once a week or something you just attend. It's a group to which you belong.

Church is not just for old people. Nothing against older people. Some of us are getting there! But you'd be mistaken if you thought that church is for people of a previous generation. I've had the privilege of visiting many churches in places like Toronto, Vancouver, and New York that are filled with young, urban professionals. Church is for anyone, regardless of your age.

At Liberty Grace Church, we're working hard to remind ourselves that churches can have buildings and meetings, but it's not really about that. It's about making room for people of any age to learn about Jesus and live ordinary life in the same neighbourhood. It's what we're all about, and we'd love to have you join us.